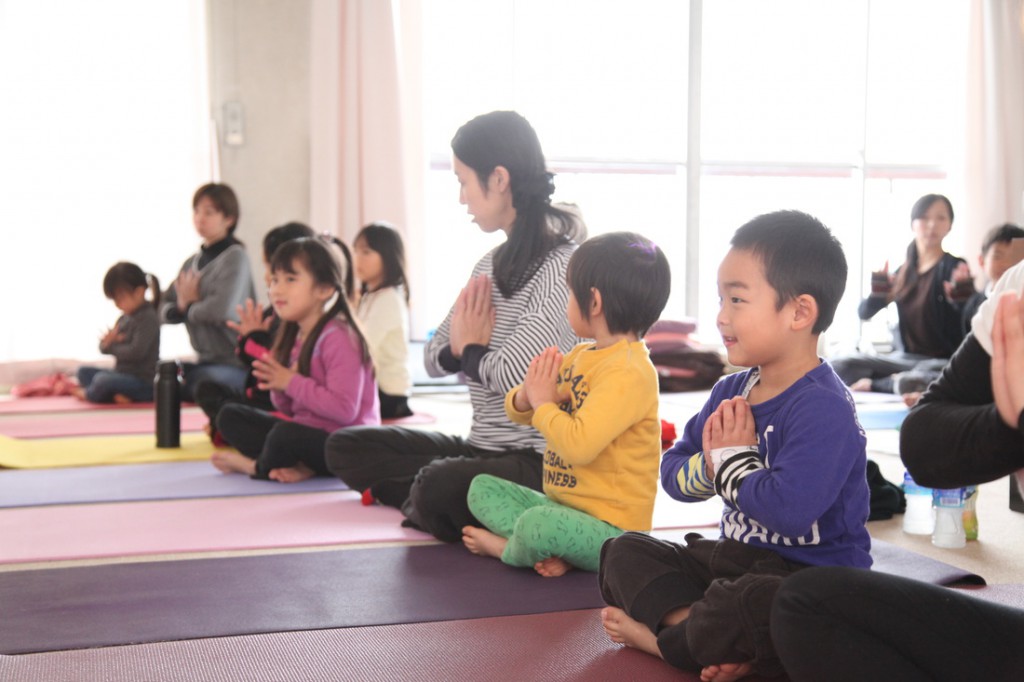 I know some of you are very much against Yoga in the classroom,  so this only applies to those of you, and your parents,  who feel comfortable with it. 🙂
Yet another of Margit's amazing lessons recently (see the previous ones)  was to do a 3 hour collaboration lesson with a local Yoga teacher.
And to do it in English.
Ninja Tip:  It always great to spice up your regular classes with one off longer lessons.  Sometimes they can even grow in to full courses that you can offer in the future e.g. one other project that has been working great recently is to do 2 x 3 hour Genki Phonics classes for adults!
Margit has written everything up on her Japanese blog and you can see from the photos how successful it was.
I particularly love the difference it made to the Disco Warm Up gestures. 🙂
The challenge with these lessons is deciding on your goals and then planning things to support the goals.
So in this case Margit based the lesson around the Eric Carle book "Draw me a star" using flashcards with Yoga poses for each page of the book.
Then she backed it up with some Genki English games to keep everyone using the English for the 3 hours.
Do check it out on her blog and if you didn't catch it last time,  be sure to read Margit's hints on how she makes time to do all this whilst being a full time Mum too!
Be genki,
Richard
P.S.   Margit's request was the reason I got the English Yoga flashcards done last year. If you have any plans to do special lessons then do let me know if you need any extra materials.  If it is things that other teachers could use then I might be able to get them made up for you!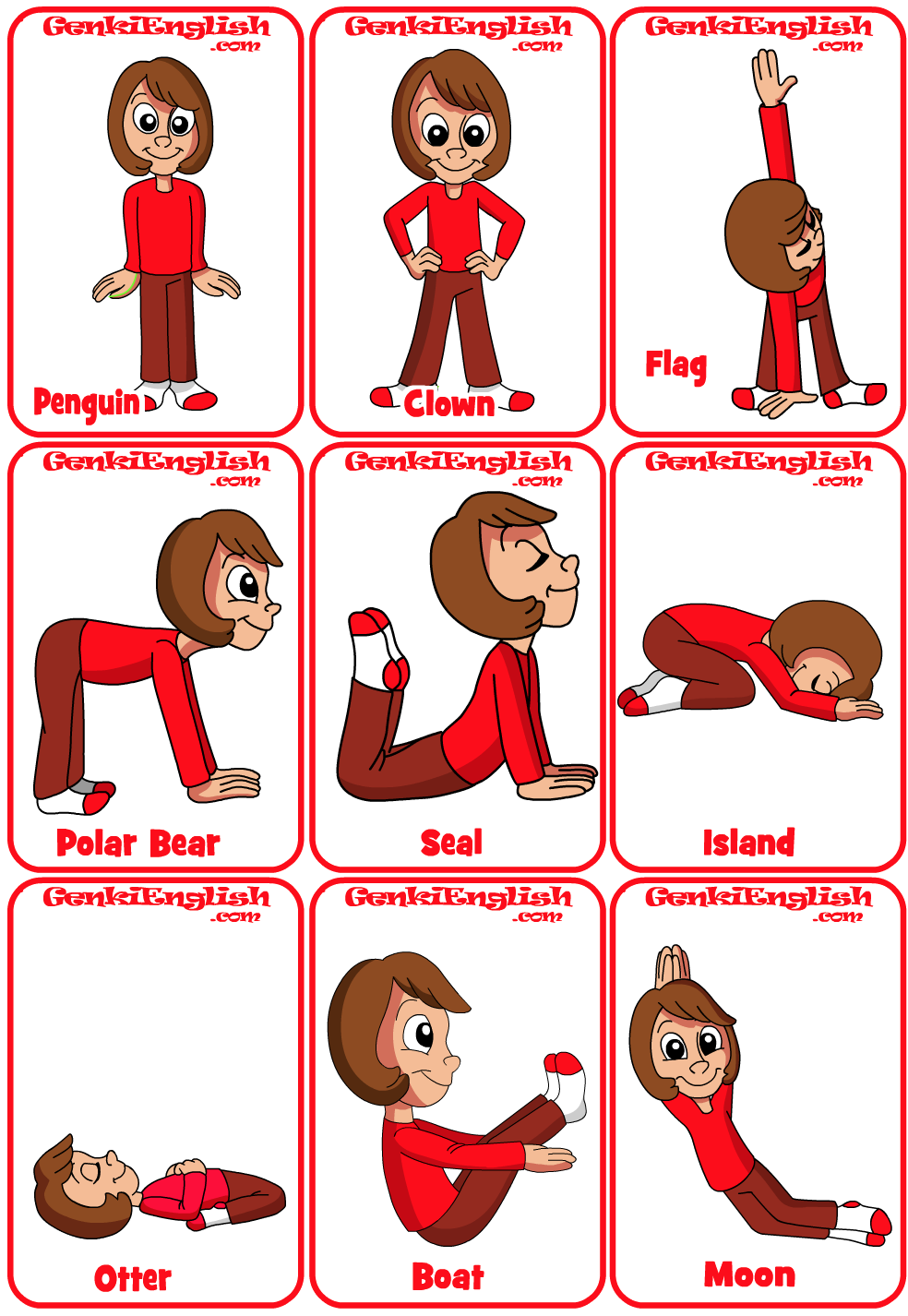 P.P.S.   And Little Red Riding Hood is starring in two new themes from the brand new vol. 14 collection!