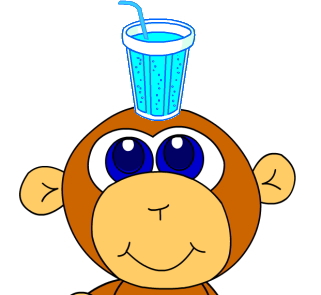 Here's Mido Farid's game of the week – this is  a lot of fun!
This time we're using it for Days of the Week but it works for any theme.
(If you're on email and can't see the video, click here)
You need two  plastic cups
1. Write or put up picture cards of two lists of the same vocab on different sides of the board.
2. Leave a marker pen on each side of the board.
3. Divide the students into two teams and have them stand in two lines at the back of the classroom.
4. Have the first student in each line balance an (empty!) plastic cup on their head with their hands behind their back.
5. When you say "go" these students should walk quickly to the whiteboard, say each of the words/sentences in the list.
6. If the cup falls off at any time,the student must stop on the spot,pick up the cup and put it back on his head before continuing – or go back to the beginning!
You  can also use three cups to make it faster!
What theme's would you like to use it with?