Some of the games we have are quite elaborate (Try the Spiderman or Star Wars games!)
But sometimes just the simple things can make all the difference. Β Especially part way through a long set of material or if the class needs a quick boost!
So here's Mido's latest game ….
1. Teach today's lesson as usual. Β (Make sure it is one with flashcards)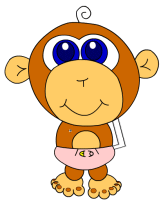 2. After finishing the song, shuffle the flashcards and hold them behind your back so the students can't see them.
3.Β Take a look at what the first flashcard is without letting the students see and get the kids to ask today's question.
4. And then move the card out horizontally and flash the picture Β in front of you (do it fast so the students can't clearly see what is on it)
5. You can divide the class into three teams.
6. The first student shout the phrase correctly gets a point for their team.
7.Β Do the same again.
8. The team with more points wins.
– Mido
Would you like more of these simple games? Or the more complex ones? Do let us know in the comments!