It's all been a bit serious last week,  so let's start off the new term with something quick & silly to review some verbs & animals!
1. Pre-teach some silly action words in the warm up e.g.  hop, skip, jump, bow, wiggle, stretch  or even cartwheel if you are feeling adventurous!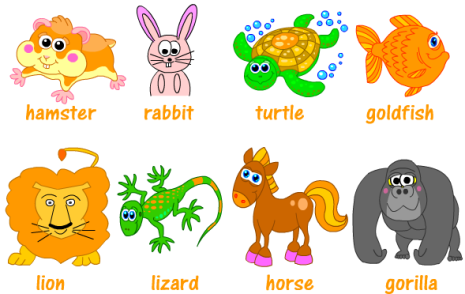 2. Put today's animal flashcards on the board either these, these or these. (or even Halloween monsters!)
3. Put the kids in two lines.  (Or more if you have bigger classes.)
4.  The kids shout out a question such as "What are we doing today?"
5.  You (or the previous winner) then shout out one of the silly action words plus one of the animal cards e.g. "Hop to the dog", "Wiggle to the snail", "Stretch to the hippo" etc.
6.  The kids then have to do this action whilst going to touch this animal on the board!
Ninja Tip:  Now you're reading this thinking "that's kinda boring"  but just watch what the kids come up with! 🙂 
7.  Give points for style and amusement rather than being the fastest!
(Plus if you've done "What are you doing?" give bonus marks if they can say "I'm wiggling to the snail" etc.!)
Enjoy!