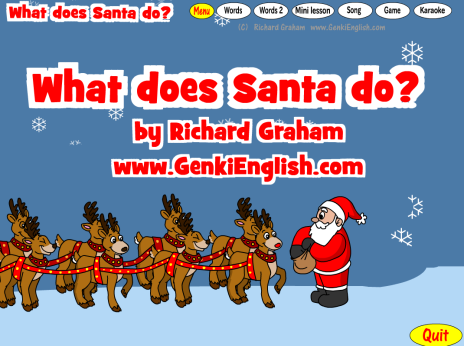 Lots of people have been asking for a "3rd person s" song i.e. going from "I eat" to "She/He eats."
And thanks to everyone's help last year – thank you! –  this year we've got a brilliant way to teach it with Santa,  just what does he do?
Well, he …..s  and ……s  and  …….s
You can find the song on the new Vol. 14 and in the Teacher's Set.
Lesson Plan & Recommended Game
1. You can teach nearly all the vocab in the How many days till Christmas? lesson first, then here we're making it really simple and just introduce the He ….s   form.
2. Go through the song as usual, get the kids to come up with some funky cool gestures.
3.  For the game, do a presentation activity where the kids think of what Santa does (maybe adding some daily routines??) and then they present their Santa Day to the class!
Here are the A4 flashcards: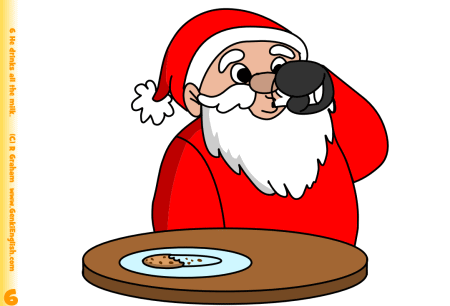 And mini cards!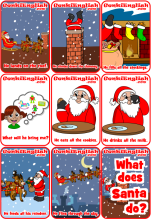 UPDATE :  And the picture book has been added to the software!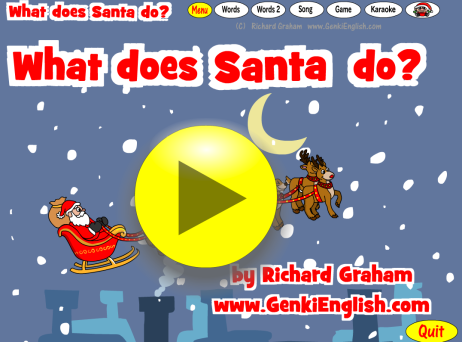 And Evaluation Worksheet/Workbook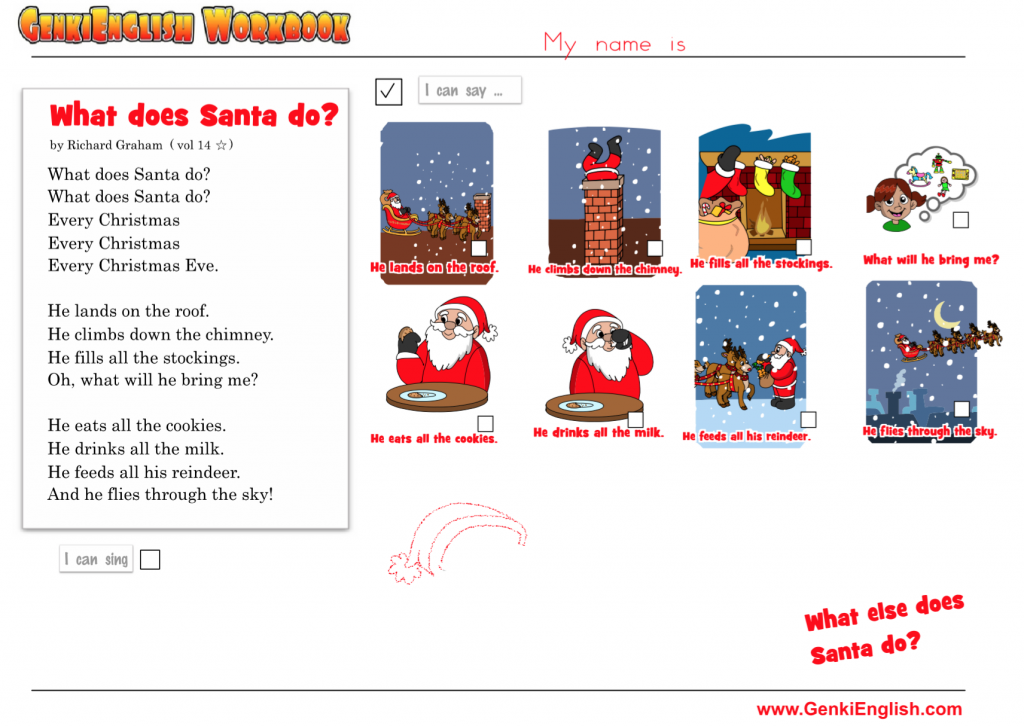 Try it yourself!
And if you'd like to experience what it's like as a student to learn this song, check out the Genki French version below!