Here's a bit of hot news for you …
The Thai government has just bought  800,000 tablet PCs for every primary grade one student in the country in their "One Tablet Per Child" initiative.
They've just been delivered this week, and guess whose favourite English software is on there?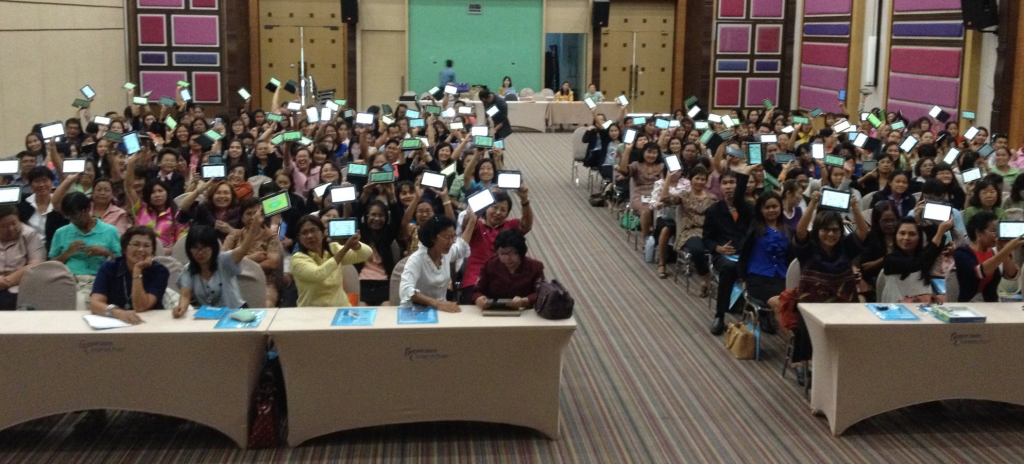 Yep, they all come with Genki English software built in! 🙂
It is amazing that they chose Genki English out of all the other options out there.
(Although I guess having Genki English as part of the national curriculum helps!)
Very Exciting
This has a potential to be *huge* for the kids.
In all the development (Tanzania, India, China etc.) projects I work with, tablets would solve so many problems.
Think of them not as tablet PCs, but as full colour, light, bright, talking, moving, interactive genki textbooks!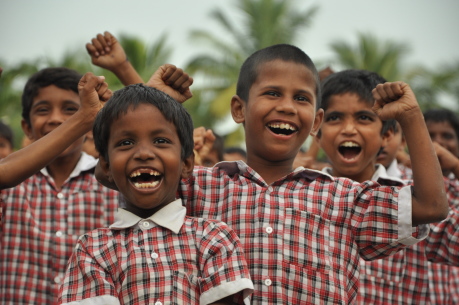 (I used this picture again as I like it so much!  Thanks James!)
Now that's cool!
How to use the tablets in class?
I do have a feeling the biggest benefit will come from the kids playing with the software at home (set them next week's lesson as homework for this week!)
I've worked with the One Laptop Per Child computers in Cambodia and that's how it worked there.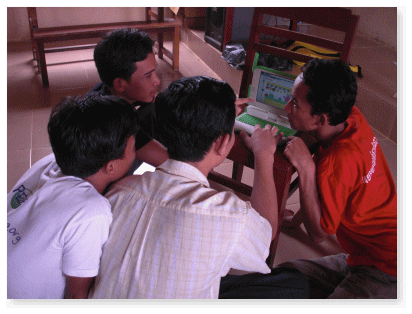 But having a tablet for *every* child in class is like being in a candy store, there are so many different ways to bring the lessons to life!
So  if you have the tablets in your class do get in touch with me or leave a comment so we can really brainstorm the very best ways to get the most use out of these machines for the kids.
Similarly if you know anyone who is teaching in Thailand, please do share this page with them.
Here are copies of the original lesson plans we did for Thailand, you just have to change the parts about using flashcards into using the tablets!
With your help hopefully we'll have a brand lesson plan ready soon that makes full use of the new tablets.
Enjoy the new machines, what we learn here is going to help so many other children all over the world!
If you have any comments, or would like a project like this in your country, please write them in the comments!
Be genki,
Richard
P.S.   Pakistan, Brazil, South Africa and Malaysia are all rumored to be looking at such a programme, and it would be amazing to have Genki English on all those too. All you need to do is ask them!