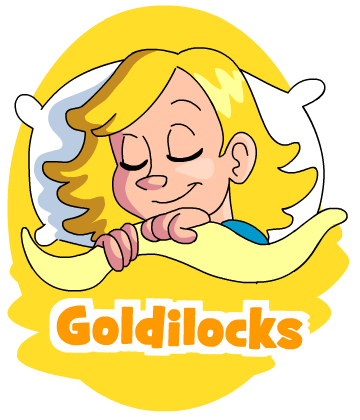 A lot of you have been loving the Goldilocks & The 3 Bears Part 2  lesson and have been asking where Part 1 is.
So it's brand new update now as part of the Teacher's Set and the Student Sets! 
Check it out here with Virginie's amazing students at their end of year play!
Here is the evaluation worksheet (for VIP Members who have the Teacher's Set)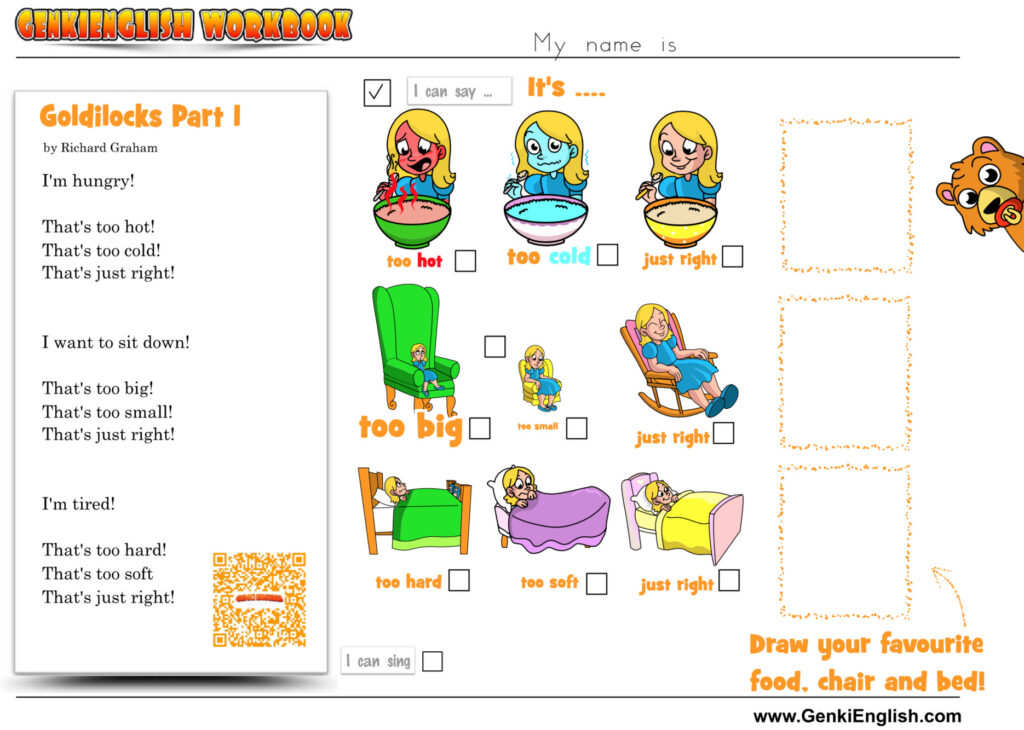 And the mini cards: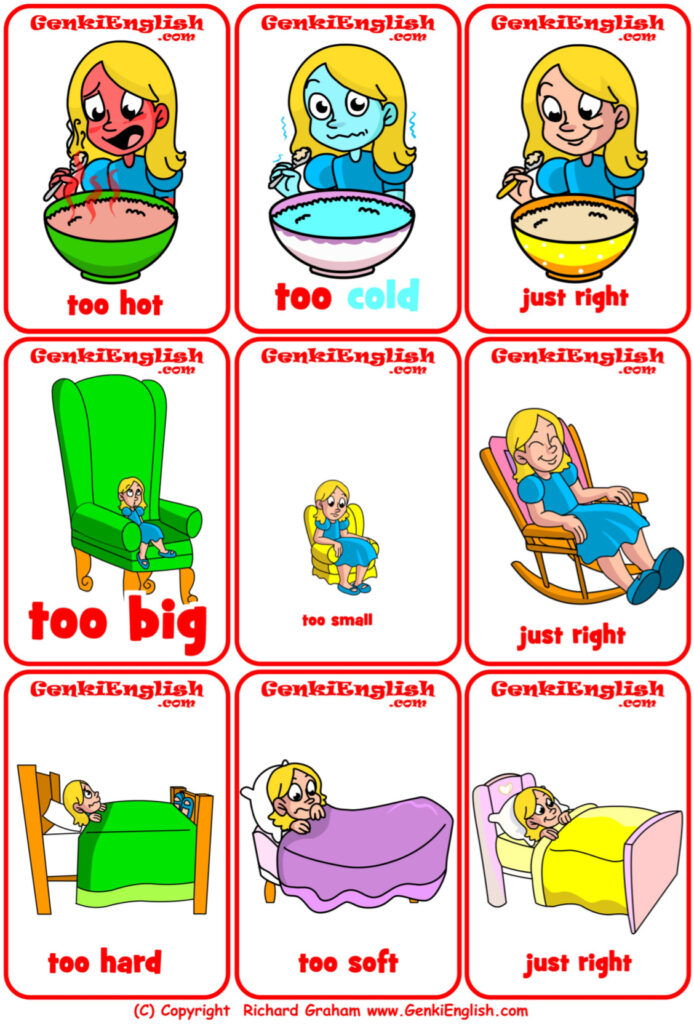 There are also the Goldilocks  Part 1 A4 Flashcards.
(VIP members just click on the links above to download the super high quality pdf files. If you're not a VIP member yet, get your Teacher's Set order in today and you'll be a VIP too!)
Then it leads nicely into Goldilocks & The 3 Bears Part 2.
Do give it a try and let me know in the comments how it goes!
Be genki,
Richard
P.S.  Don't forget the other really easy Genki English fairy tale lessons with Gingerbread Man , Little Red Riding Hood  and the Musicians of Bremen.
P.P.S.  Or for advanced adult students check out the full length traditional versions of the fairy tales with cinderella, sleeping beauty, snow white etc.