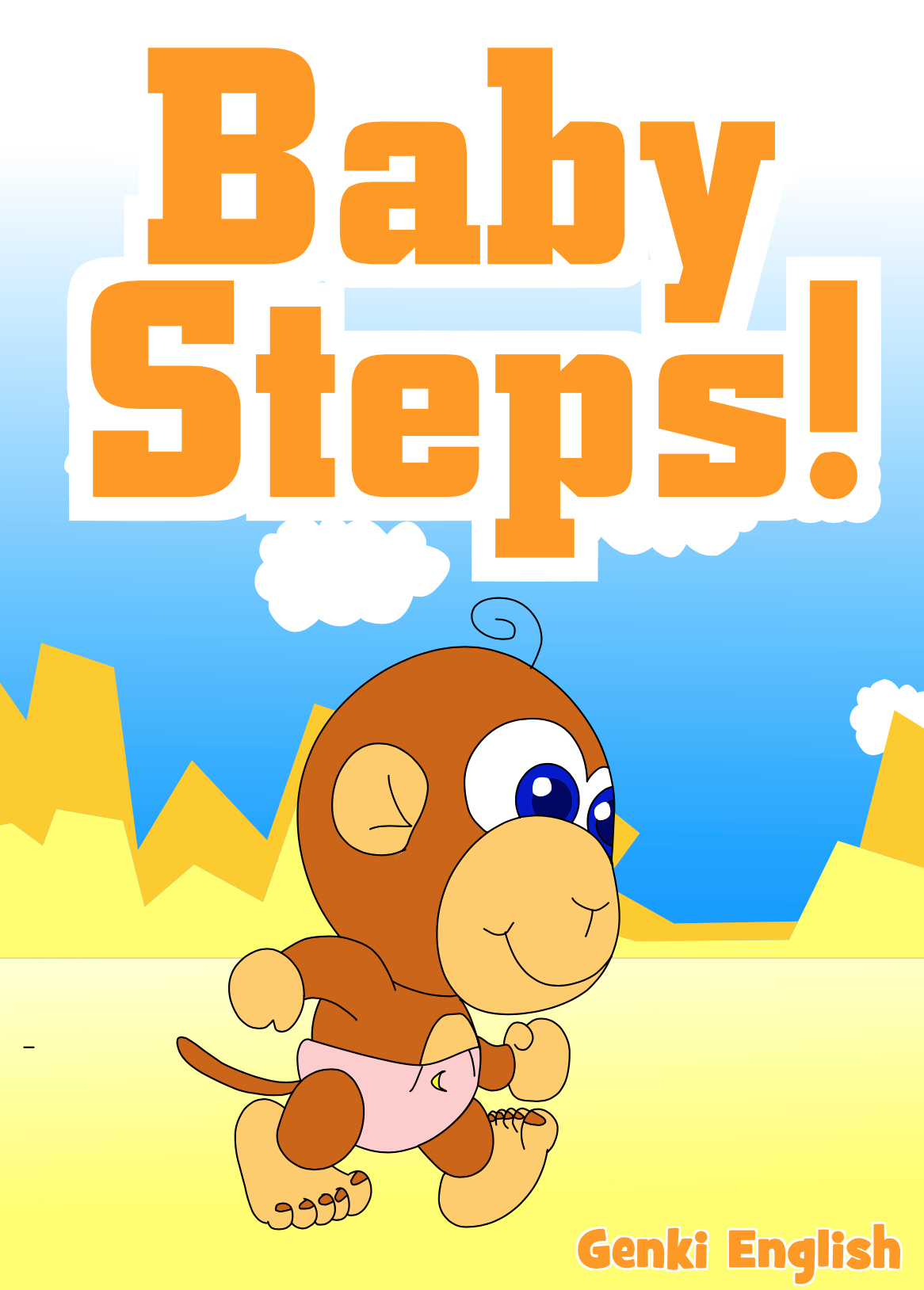 Amongst many others, one of the biggest mantras in the Genki Advanced English Course and in the 10x Your Income Course is always:
Baby Steps!
Everyone has a natural tendency to take on everything at once.   And then of course we, as humans, get completely overwhelmed!
The solution?  "Baby Steps"
Just saying this one phrase, even if you're learning a language or a building multi million dollar business, reminds your brain that it can only do one thing at once.
Small steps everyday are the way to get wherever you need to be.
And as we know that songs are the best way to get something stuck in your head, I made it into a song 🙂
You should be able to find it in the "Oh My" Level 15 of your Teacher's Set  ( get the set if you don't have it yet or click here if you need to VIP upgrade to add the latest levels!)  although you can of course introduce whenever you feel your students will benefit from the power of baby steps!
Be genki,
Richard
P.S.  "Baby Steps" is also featured as one of the Growth Mindset Genki English classroom posters to brighten our walls (and souls!)
P.P.S.   The 3rd verse is where the kids sing their own personal challenge they are facing right now.  Brainstorming it beforehand and prepare to get a deep insight into your students' current struggles!