Flossy asked for new Warm Up / Review Games. The Lines Quiz is always my favourite, but as Flossy said, after doing it every lesson for over a year it is a bit much!
So my number 2 review game is Soldiers & Ninjas!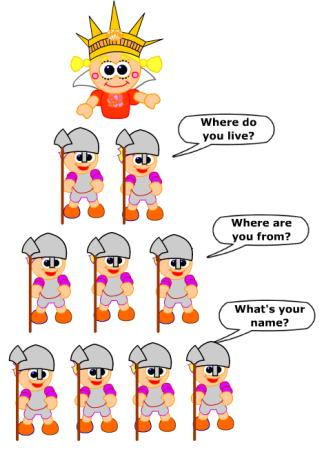 1. Select 9 students to become the soldiers. They stand in rows to protect you, the king or queen!
2. The other kids, the ninjas, have to answer one soldier's question from each line and then beat that soldier at "Rock, Paper, Scissors" before moving on to the next line. You can choose the questions from previous lessons e.g. What's your name? Where do you live? or any thing really.
3. If they make it to the final soldier, i.e. they have answered all the questions and beaten one soldier from every line at "Rock, Paper, Scissors" they must answer a random English question from the king or queen!
4. If they can answer this question in English correctly and they beat the king or queen at "rock, paper, scissors" they become the new king or queen!
5. Keep going and going! (Of course the deposed kings and queens want their thrones back so start back as ninjas answering and battling with the soldiers!)
It's just one of the games in the VIP members' Top 50 Games eBook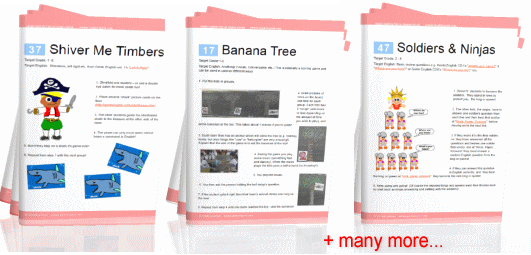 Enjoy!
P.S. More videos coming this week!