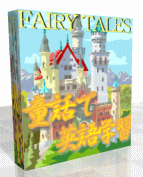 Today I want to tell you a story.
A long time ago in a kingdom far, far away there were lots of happy farmers. They plowed the fields and tended their cattle.
Their children didn't go to school. Instead they learnt by playing with each other, helping their families and being told stories of fantastic tales by their grandparents, aunts and uncles.
When they became older they worked on the farms or helped craftsmen make beautiful things. One day they would become farmers or master craftsmen  too.
But things weren't always happy. At times they had no food and sometimes great rains swept all the crops away. So sometimes they wished of going to the distant cities and earning a regular wage.
So off they went to work in the new hustling, bustling factories.
As poor farm hands they needed to learn to read and to learn numbers before using the big new machines. But nothing more, they didn't need to learn medicine, big science or even to learn about how money works as they were just factory workers. The factory owners kept that for their own children who went away to "universities."
But the farmers soon became too many and the factory training couldn't keep up. So the government decided to make "schools." There the children could learn what they needed to work in factories. Numbers, spelling. That sort of thing. And to keep them in line when they started work, the first thing they were taught at school was how to sit in straight lines, how to be quiet,  how to do what the teacher told them. And of course never to talk back or ask questions. That would never do!
Their parents wondered "well it's different from how we learnt," but I guess that's what they need these days, they said.
So on this went, day after day, year after year.
Until the factories started closing, moving off to some far away oriental land. And the skills the factory workers had didn't prepare them for this new life.
But still the teachers kept on. Kept on standing at the board. Kept on keeping the children still and sat in neat little rows. For they had forgotten how the children used to learn. They had forgotten about playing and watching and all those "why" questions that children used to ask.
Luckily a brave princess began to notice that the children in her class weren't concentrating. They didn't really like the textbook or tests and worst of all she realized that what the children were supposed to be learning really wasn't that useful anymore.
She thought this over and over in her mind, wanting to change. But the school, the parents, the "system" kept putting her down. She knew something had to be done. But how?
Then one fine December day she read a blog. It got her thinking about why schools were started in the first place, about the farms and the factories. What she thought school "had to be" really wasn't "had to be" at all. It got her thinking about what she could do for her students. She had the strangest idea that she, one brave soul on her own, really could make difference.
That day was a magic day for she forgot just thinking. She decided to do.
She shared the blog on Facebook and twitter. And she decided to make her schools how they should be, where children learn with smiles on their faces and joy in their hearts.
That brave princess saved us all. And it all started that day in December in the year two thousand and eleven.
And because of her courage and deeds we all live happily ever after, safe from the evil witches, the grievous ghouls and the specter of factory based schools.
.
P.S.  The winner of last month's comment competition was Oksana who wins a Genki English CD of her choice.  This month's competition has just started, so get commenting on the blog now, the  more you comment you more chance you have to win.