First off I LOVE A.I.!    I've used A.I. to help write four books this year ( 🏄‍♂️Grammar Tenses, California Style,  🔥Genki Idioms on Fire, 100 Conversation Starters for all levels, plus a new Genki pronunciation book) as well as lots of graphics  & kids stories.    These are projects I've wanted to do for years but were taking far too much time before A.I. came along!
But …. one area where I really thought A.I.  would be fantastic but where it hasn't really lived up to the potential yet is …. lesson plans!
What has your experience been?
I feel like it's giving lesson plans that look good but are more likely to impress your boss rather than being great for the kids with just far too much "stuff" in there.
For me the key to lesson plans is not what you put in,  but what you take out.
The old quote "It isn't finished when you've added everything that can be added in, but when you've taken out everything you can take out" comes to mind!
Plus of course "complexity is the enemy of execution"
Maybe I'm just lazy, but I'm sticking to my 1,2,3 step lesson plans for now – we've done a lot of "taking out" to get them as simple as they are now!  
And let's see what the rest of the year brings on the A.I. front!
Be genki,
Richard
P.S.  There's also my "A.I. Made Easy for Teachers" video here if you want a quick catch up on how the world has changed this year!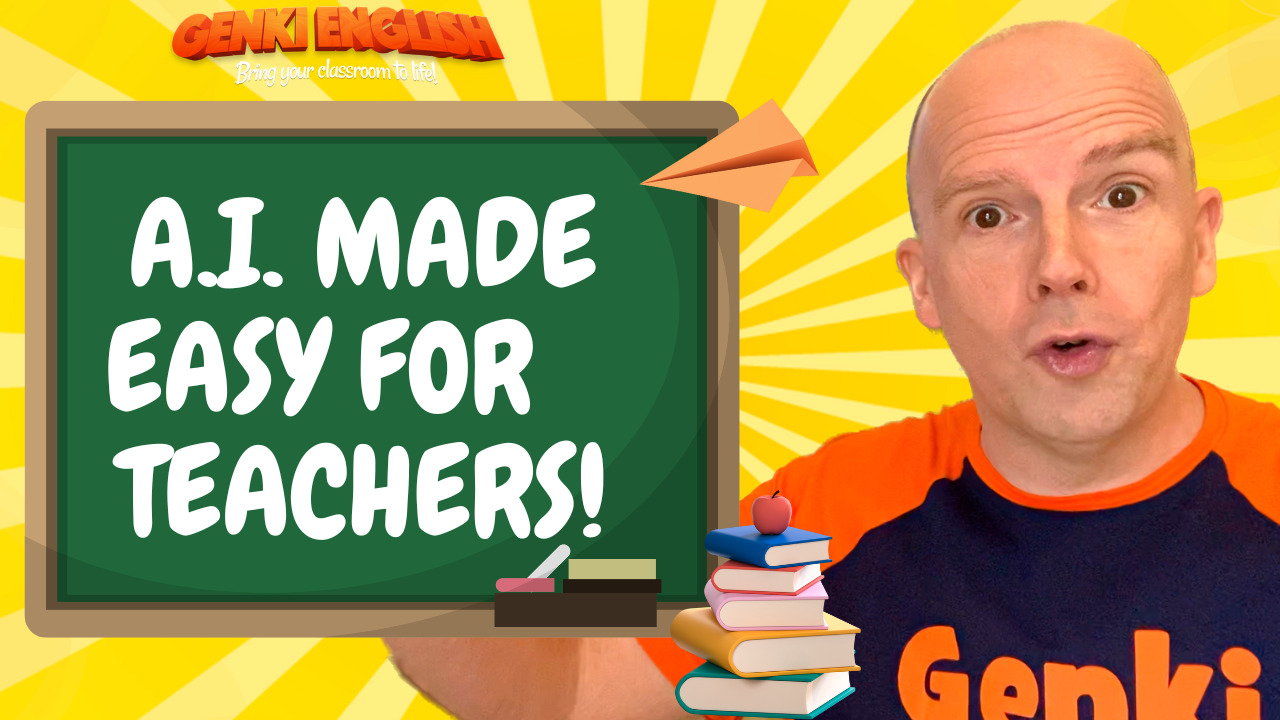 And the A.I. books you can find here:  🏄‍♂️Grammar Tenses, California Style,  🔥Genki Idioms on Fire, 100 Conversation Starters for all levels,