ESL Preschool Games for Kindergarten
Page in Japanese

Kindergarten / Preschool Games!
Top Blog Posts:
Other games that work well in preschool:
VIP Members who see their students everyday can also get access to Amye's Preschool Workbooks: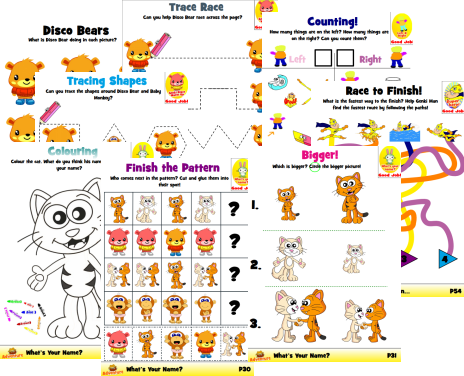 ---

How to use these Kindergarten Games

First choose an English topic from the curriculum page, then a game from this page to practise it.  It's usually best to start at the beginning, but you could also try left & right, greetings, feelings, or colours. Remember, just playing a game is no good, there should always be some target English behind it.
Just about all the themes work great in kindergarten. Even conceptually difficult ones like "countries" or "telling the time" work great.   90% of the others work even better in kindergarten than they do in elementary school!
Many of the games on the main "Games Page" work very well in kindergarten, and indeed many of them were first developed there.
The ideas on this page have been specially selected for use with younger beginners. But here are a few tips to help you out:
Vary, vary, vary: Every class and every child is different, change the class to meet the needs of the kids
If at first you don't succeed: All these games work great in Kindergarten, that's the only criteria for them being selected. But if at first you don't succeed, change it a bit and try it next time!
Keep it short: Don't plan a 20 minute game. If kids are wondering off, let them! Keep going with the kids that are interested and the others may come back.
Under control: If the kids start getting out of control, well they're kids so don't expect them to sit still! But if you want to tire them out a bit, then do lots of "stand ups", "jumps" etc. see the Warm Up Game
Fun Colours: Use bright picture cards to teach words. Don't use writing, the kids probably don't know the alphabet in their native language.
Get them talking: Don't make the mistake of starting with "ABCs", they'll be bored as anything and it's not going to help them communicate.
Can't remember : Don't expect the kids to remember all the words, just keep going. However songs really do help, the best ever Genki English show was at a kindergarten!.
Take a break! Teaching kindergarten is fun, but it's the most tiring teaching you'll ever do! Take breaks!
It's all worth it: Sometimes you may think you are getting nowhere with millions of kids screaming and running around and seemingly learning nothing. But experience shows that starting languages in kindergarten gives the kids an unbelievable advantage later on!
Smile and Be Genki! Above all, enjoy it!
You might also want to have a look at our new series of Japan books and videos for kids aged 0-6, called


Or the Baby Sign Song!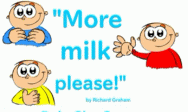 Or the main Genki English Teacher's Pack.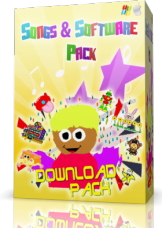 Teacher's Pack