Gaz has been hard at work making up new worksheets and worksheet games for you to use with the new vol. 11 lessons – they work really great as something for the kids to take home and play with their parents!
Here are just a few:
Shapes & Head & Shoulders Dice (how to play?)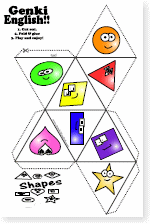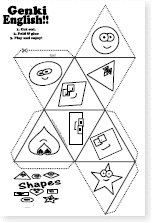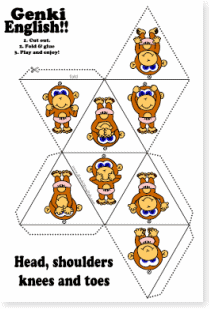 Shapes Dominoes (how to play)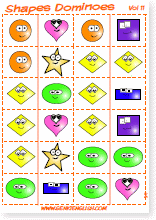 Head & Shoulders & Snakes & Ladders (how to play):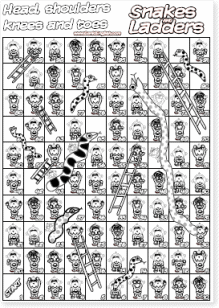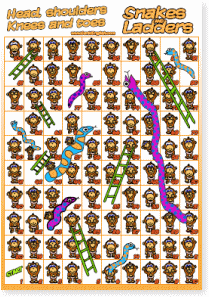 Plus I know how a lot of you want to reduce your printing costs, so if you can't get hold of cheap printer ink on the internet (it works out nearly as cheap to do colour that way!) there now black and white minicards for all the vol. 11 lessons – just click through from the vol. 11 page!
Gaz has also very kindly agreed to make up for worksheets for you, let him know what you'd like on the  wishlist forum and we'll see what we can do!
P.S.  For those of you in Japan I've just set up a CD pre-order form for vol. 11 If we get enough pre-orders this week I'll make the CD version.  If not it will of course be still available for download or site license!
P.P.S. Stay tuned tomorrow for a brilliant interview video featuring a whole new way to use Genki English – if you have your own school you are going to love it!